by zero Hedge
1/1/2021
Meeting for a rare New Year's Day session, the Senate voted 81-13 on Friday to override President Trump's veto of the National Defense Authorization Act (NDAA), which Trump said "fails to include critical national security measures, includes provisions that fail to respect our veterans and our military's history, and contradicts efforts by my Administration to put America first in our national security and foreign policy actions."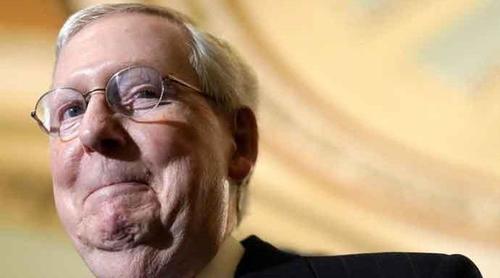 A two-thirds majority was needed to override the veto – which would mark the first in Trump's presidency. The NDAA authorizes over $740 billion in military programs and construction, as well as 3% pay raises for US troops. It also contains a provision to rename military bases named after Confederate generals.
Trump also wanted to force a repeal of Section 203 protections for social-media companies enjoy due to their constant editorializing of user content, however lawmakers refused to include the provision.
The rare January 1st session comes as the new Congress is set to be sworn in on Sunday.
On Wednesday, the Senate voted 80-12 to begin an official debate on overriding the veto, proving that Congress can act with lightning speed when properly motivated.
Senate Majority Leader Mitch McConnell (R-KY) said on Tuesday that the NDAA is crucial to national defense, and to "deter great power rivals like China and Russia." The bill "will cement our advantage on the seas, on land, in the air, in cyberspace and in space," he added.
During Trump's time in office, he has vetoed eight other bills – several of them focused on foreign policy and national security issues, according to the Wall Street Journal.
The fight over the NDAA also underscored broader tensions over national-security issues between congressional Republicans and Mr. Trump. On foreign policy and national-security issues, many Republicans have readily bucked Mr. Trump during his presidency even as they have stood by him on many other issues.

For instance, the Trump administration's recent effort to cut troop levels in Afghanistan in half, to roughly 2,500, by Jan. 15, has alarmed some Republicans. The NDAA requires the administration to submit to Congress a comprehensive assessment of the withdrawal before it can use funds to pull out troops. -WSJ
In addition to creating a commission to assess changes to bases, displays, monuments, symbols and other paraphernalia related to Confederate commanders, the bill limits the president's ability to use emergency military construction funds for other purposes. It also restricts employees or former employees from the military-industrial complex to work directly for the Chinese government or government-controlled companies.