by Zero Hedge
3/8/21
Joe Biden appears to be getting worse.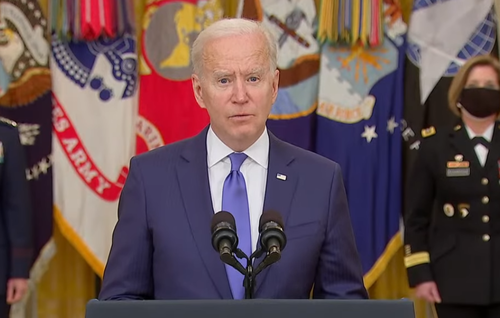 After bumbling through a public appearance last week – at one point mumbling "What am I doing here?" while forgetting the names of key Democrats, the President of the United States on Monday couldn't remember the name of the Pentagon, or his own Secretary of Defense, Lloyd Austin – who spoke minutes before Biden took the stage to offer remarks during International Women's Day.
Here's a very confused Biden on March 1st asking what he's doing there:
Perhaps that's why Biden's handlers won't let him answer questions:
On Monday, the Washington Post noted that Vice President Kamala Harris is taking an "unusually large role" in shaping Biden's foreign policy – having spoken with six world leaders independently of Biden, and was a "vocal participant in deliberations over how to respond to Iran-backed militias' attacks on U.S. forces in Iraq, as well as whether to sanction Saudi Crown Prince Mohammed bin Salman for the killing of journalist Jamal Khashoggi," according to the White House.
Of course, both Biden and Harris did refer to the "Harris administration" on more than one occasion during the 2020 election.