by Zero Hedge
California has struggled for five years to create a politically palatable "ethnic studies" curriculum that would teach high schoolers how systemic racism, predatory capitalism, heteropatriarchy and other "structures of oppression" are foundational to American society.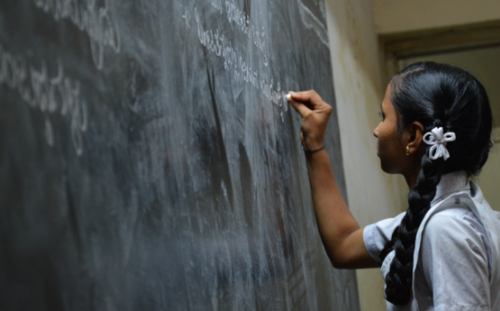 Now, after more than 82,000 public comments, and four major rewrites, the state Board of Education is expected to approve the latest version next week, clearing the way for lawmakers to make a semester-long course in the material a graduation requirement for all of California's 1.7 million high school students.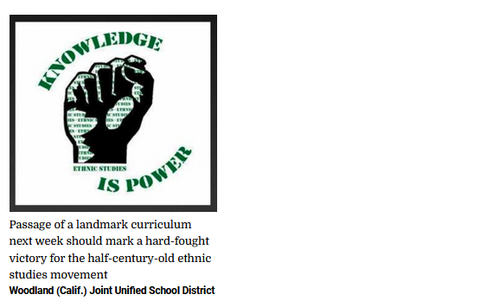 The latest curriculum, however scaled back, still shares similarities with an earlier, rejected draftthat a top state official said failed to comply with state law, and the Los Angeles Times editorial board characterized as a jumble of "politically correct pronouncements" that feel like "an exercise in groupthink, designed to proselytize and inculcate more than to inform and open minds."
When all is said and done, the material emphasizing whites' subjugation of non-whites is not a conventional textbook subject, but an ideology with an activist political agenda. Revisions may never satisfy parents and teachers who believe public schools shouldn't be in the business of teaching kids how to develop a "social consciousness" or using class time to pinpoint a student's intersectional identity to determine where they fit on a hierarchy of power.
At the same time, ethnic studies activists are furious that their efforts at promoting social justice, and centering "voices of color" are being diluted by, as they put it, power structures such as "whiteness," Zionism and assimilationism.
Passage of the landmark curriculum at the board's scheduled meeting on March 18 should mark a hard-fought victory for the half-century-old ethnic studies movement and help advocates promote their movement across the country. But it will not end the conflict in California, where the issue will be forced to the local level to be decided by local schoolboards or in individual classrooms.
The reason: The state's guidelines grant teachers wide flexibility in how they teach the subject. Ethnic studies activists — including those who wrote the first, rejected draft of the curriculum — say high school teachers will have an escape clause to teach a watered down version that the activists deride as a "Foods, Heroes & Holidays" and "all lives matter" pabulum. These advocates insist on hewing to a heroic narrative about how people of color have suffered from and fought against European capitalism, colonialism, and imperialism.

Practitioners have formed their own organization – the Liberated Ethnic Studies Model Curriculum Institute – to promote an "authentic" ethnic studies, a discipline born in the late 1960s out of student campus protests led by the Third World Liberation Front to end Eurocentrism in education.
For the past year, these activists have been meeting in online sessions to hash out strategy, expound upon their "liberatory" and "transformational" ideology, and encourage educators to teach the full-strength curriculum that the state has flunked. Their unguarded comments in numerous videos convey the combative tone and spirit of ethnic studies already evident in some California classrooms, and likely to be adopted by many more teachers regardless of the model curriculum approved by the state.
"Inside of the United States, native people have been actively fighting a long war to dismantle the United States," said Stevie Ruiz, who teaches in the Department of Chicana and Chicano Studies at the California State University, Northridge, during a May 2020 online strategy session.
"So then we can actually think about what happens if we honor native people's acknowledgements and begin to tear apart the United States internally," continued  Ruiz, who was listed as one of the leaders of the Liberated group until February. "What if we decide to call this place the United States no longer?"
The Liberated Ethnic Studies group includes many of the original authors of the 2019 Ethnic Studies Model Curriculum that the state has gutted, as well as 50 scholars, teachers, practitioners and students, according to Allyson Tintiangco-Cubales, an Asian American Studies professor at San Francisco State University, speaking during a Feb. 2 online event. The advocates say that many state officials fail to grasp that ethnic studies is not a traditional school subject, but a movement and a philosophy best described as "narrative medicine," "radical healing" and even a "way of life." It's distinguished from traditional classroom instruction by its emotional, immersive pedagogy designed to deprogram kids from European cultural assumptions, to make teenagers conscious of systemic inequities, and to reconnect them with forgotten ancestral knowledge.
According to one of the Liberated institute leaders, Theresa Montaño, a professor of Chicana and Chicano studies at the California State, Northridge, the group's K-12 lesson plans should be available online for free this spring.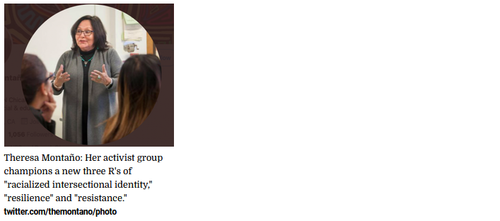 According to the group's web site, the material will be based on five themes: racialized intersectional identity, collective narratives, systems of power and oppression, resilience and resistance, and solidarity among people of color. And the Liberated institute is open for business: "We have packages and experts that can help you with your Ethnic Studies professional learning needs."
"We know that when districts begin to implement their ethnic studies programs, they're not going to go to the state of California and say, 'Excuse me, state of California, can you come to L.A. and help me implement my ethnic studies program?'" Montaño said last August. "No, they're going to come to us. And so we are continuing the work that we need to do to develop ethnic studies while simultaneously holding on to some critical hope that we can still influence what the state of California does."