by Zero Hedge
4/15/21
During a Thursday congressional hearing, SaraACarter.com's Douglass Braff reports that a shouting match erupted between GOP Rep. Jim Jordan (Ohio) and Dr. Anthony Fauci over COVID-19 restrictions when Jordan pressed Fauci on when Americans can expect things to return to normal, bringing up civil liberties.
"When is the time?" Jordan asked during House Select Subcommittee on the Coronavirus hearing titled "Reaching the Light at the End of the Tunnel: Ending COVID-19". "When do Americans get their freedom back? We had 15 days to slow the spread, turned into a year of lost liberties."
"When we get the level of infection in this country low enough that it is not a really high threat," Fauci replied.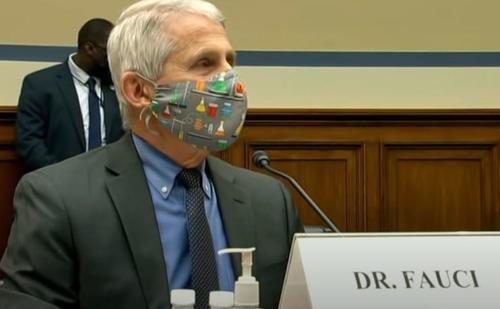 "What is low enough? Give me a number […] what metrics, what measures, what has to happen before Americans get their freedoms?" the Ohio Republican asked.
Fauci replied that his message was to make sure as many Americans as possible get vaccinated quickly "to get the level of infection in this country low that it is no longer a threat."
Unsatisfied, Jordan continued to press him on this until Fauci took issue with the congressman's framing of the issue as one of civil liberties.
"You're indicating liberty and freedom. I look at it as a public health measure to prevent people from dying and going to hospital," Fauci said, adding that life will return to normal when people get vaccinated.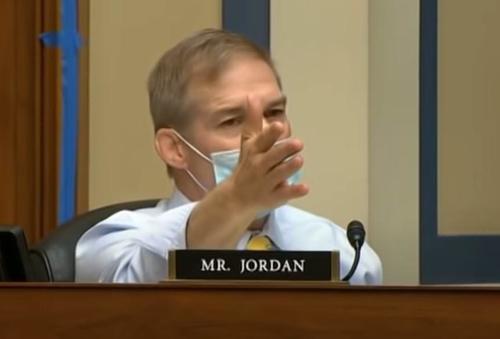 "You don't think Americans' liberties have been threatened the last year, Dr. Fauci?" Jordan asked, raising his voice. "They've been assaulted!"
Later on, the congressman brought up the various types of COVID-19 restrictions that have been put in place throughout the pandemic—such as those on houses of worship, having guests in one's home, and curfews—arguing that they violated people's constitutional rights.
The Congressman implored Fauci for an empirical answer:
"Are we gonna be here two years from now wearing masks …?"
Dr. Fauci mumbled a shockingly disrespectful response:
"You're ranting again."
And that's when Jordan lost what little cool he had left: "Here's how it works, Dr. Fauci. I get to ask you the questions."
Subsequently, Jordan claimed people have been censored because they dared to disagree with Fauci, citing a video where physicians disagreed with Fauci's positions. This led to Fauci to claim that the congressman was making things personal.
"It's not a personal thing," Jordan claimed, to which Fauci shouted back: "You are! That is exactly what you're doing."
After Jordan's time expired, committee Chairman Rep. Jim Clyburn (D-S.C.) said that he would be pleased once 90% of Congress is vaccinated. This prompted the Ohio Republican to ask Fauci again for a specific standard.
"When? What are the numbers?" he asked.
"Right now we're at an unacceptably high level," Fauci said.

"What you're going to see as more and more people get vaccinated and we get over three million people a day, you're going to see the level of infection come down and down, and gradually there will be more flexibility for doing the things that you're talking about."
Jordan continued to press him for a specific number. But, as Fauci started to give a response, the next committee member began to speak, thanking Clyburn.
"I'd like my question answered!" Jordan shouted, in response to which Rep. Maxine Waters (D-Calif.) yelled:

"You need to respect the chair and shut your mouth!"
"Don't worry about this, we're going to handle this," Clyburn responded. "I think Mr. Jordan knows me very well, and he knows full well that we're going to handle this."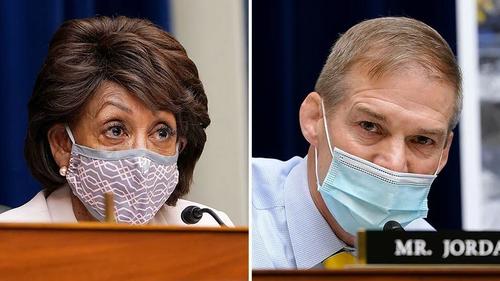 Jordan thanked the South Carolina Democrat, and the hearing proceeded, with the Ohio Republican and Fauci sparring some more in subsequent rounds of questioning.
* * *