by Zero Hedge
Encrypted text messages between an Army colonel and a former Special Forces soldier working on a private effort to extricate stranded Americans from Afghanistan reveal that the US evacuation was anything but the 'extraordinary success' President Biden declared on Tuesday.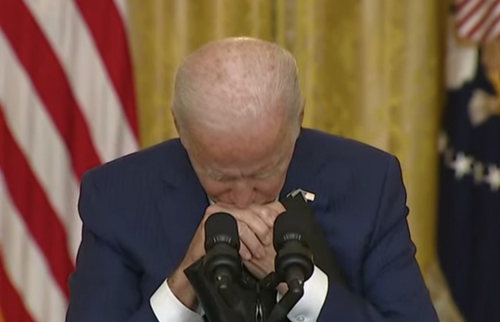 "We are fucking abandoning American citizens," said an Army colonel assigned to the 82nd Airborne Division in an encrypted Sunday text message to Michael Yon, who revealed the message to Just the News.
Yon told Just the News that a group of Americans were abandoned at the Kabul airport, pleading for help as military officials told them they were finished with evacuations.

"We had them out there waving their passport screaming, 'I'm American,'" Yon said Tuesday while appearing on the John Solomon Reports podcast. -Just The News
"People were turned away from the gate by our own Army," said Yon, the former Special Forces soldier and war correspondent.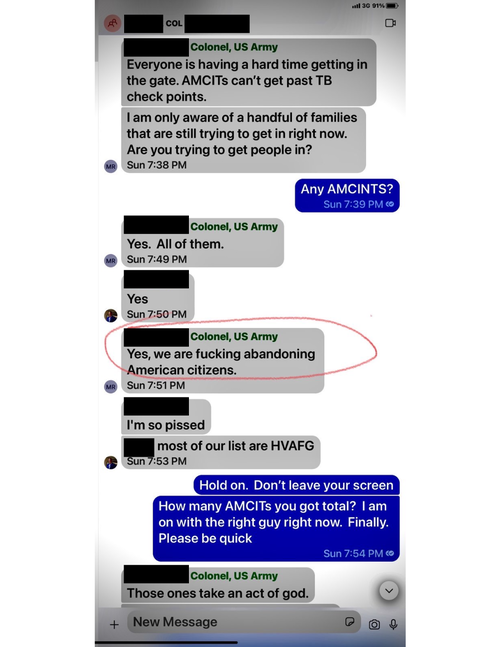 Yon's account, which he shared with JTN's John Solomon, is backed by three dozen text and email exchanges with frontline Army officials in Afghanistan.