by Zerohedge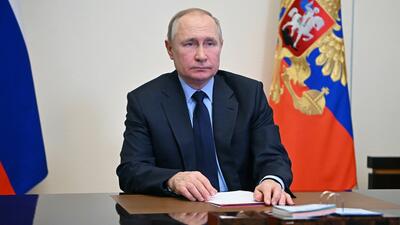 Update (525pm ET): In the latest development out of the Donbas, Reuters reports that under its new agreement with separatist leaders, Russia has a right to build and establish military bases in eastern Ukraine.
Meanwhile, as the night progresses in eastern Ukraine, we are now getting footage of "peacekeepers" being bussed in to the Donbas across the border.
* * *
Update (422pmET): It appears that boots are about to hit the ground. According to various media outlets, Putin has ordered a the Russian military to "secure the peace" in the Eastern Ukraine's breakaway regions of Donetsk and Lugansk.
The Russian president officially signed the decree recognizing the independence of two breakaway regions earlier on Monday. He has instructed the Russian Defense Ministry to send peacekeepers into the Donbass, while telling the Ministry of Foreign Affairs to establish diplomatic relations with both Donetsk and Lugansk People's Republics.