by Zerohedge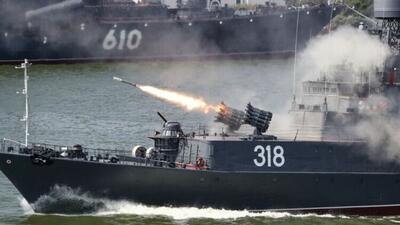 Update(2152ET): Following a day of conflicting claims and counter-claims over whether the strategically important southern Ukrainian city of Kherson was in Russia's hands, the AFP is reporting just after 4am Kiev time that "Ukrainian officials confirm Russia's capture of southern city Kherson."
Kiev over the past hours had disputed Russian reports that Kherson had been fully captured by the invading forces. According to a breaking Newsweek report:
Kherson, a key strategic point along the Black Sea, has been captured by Russia, making it the first major Ukrainian city to fall to invading Russian forces.

As the fighting raged into its seventh day, throngs of the Russian military were seen advancing upon the city of approximately 300,000 people. By Wednesday, reports emerged that the city center had fallen to the Russians, with the Russian Defence Ministry saying that its military had "taken full control" of Kherson.
Now US officials are warning that a Russian warship group is en route to Odessa – which appears next target for Russia's advance from the south. An important Black Sea city of over one million people, Odessa is home to the main operational base for Ukraine's navy.
The Newsweek report notes further that "Kherson also provides access to the Russian-annexed territory of Crimea as well as the critical port city of Odessa." And "Most importantly to the Russians, though, will likely be Kherson's position on the Black Sea, which could allow the military to exploit its strategic location." Meanwhile, a grim declaration…
* * *
Update(1538ET): Estimates in media reports based on Pentagon sources now after a week of the offensive on Ukraine indicate Russia has fired about 450 missiles of various types.
The widely reported "40-mile column" of infantry, tank and artillery forces expected to mount a major assault on Kiev is still stalled according to the Pentagon, likely due to significant logistical hurdles including lack of adequate food and fuel slowing the pace of advance.