Posting on Truth Social Monday, Trump commented things are 'not looking good for our Country right now.'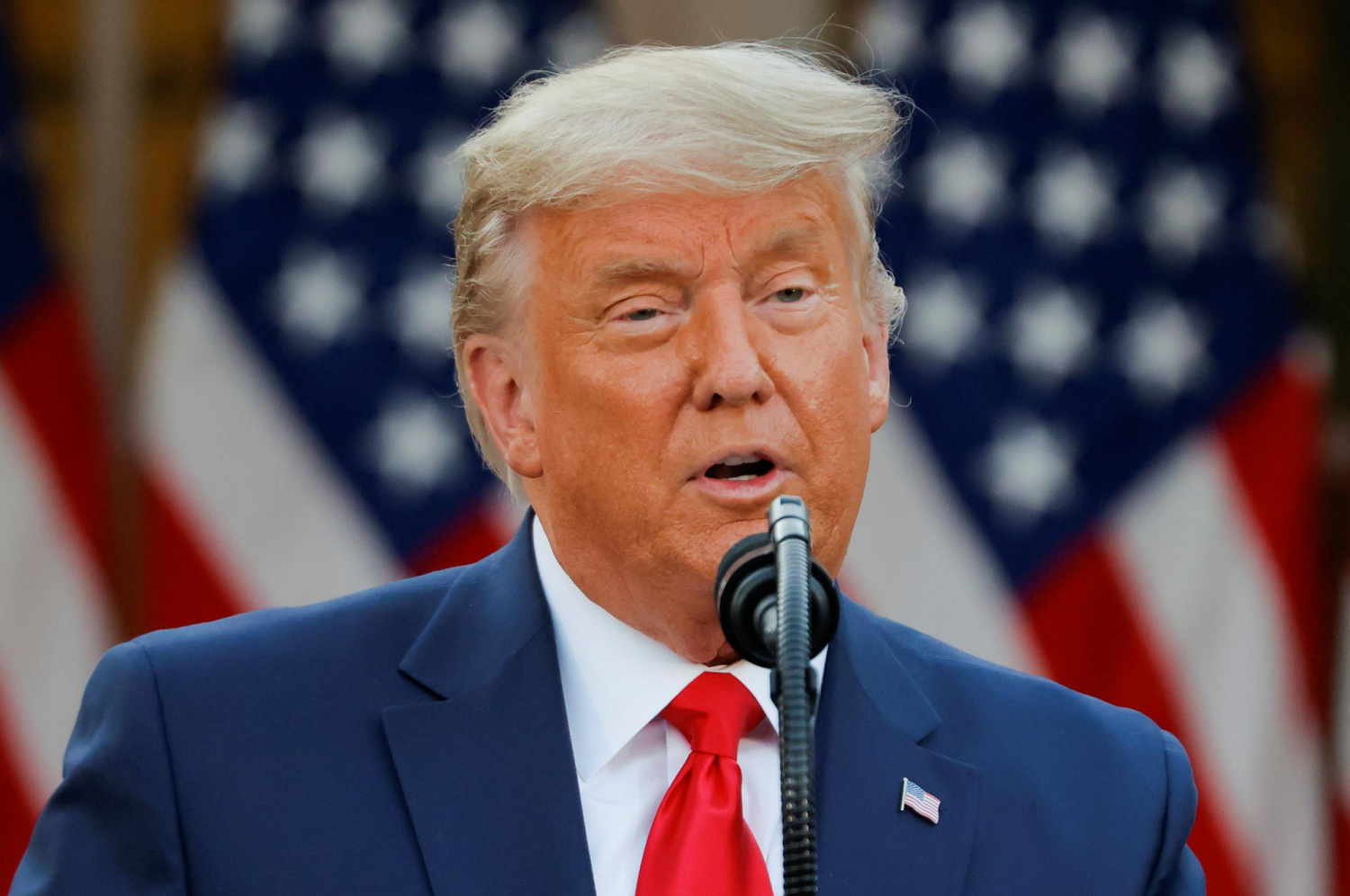 President Donald Trump bashed the Biden administration for decimating the US economy in a special July 4th message.
Posting on Truth Social Monday, Trump commented things are "not looking good for our Country right now," outlining the numerous economic blunders that have occurred on Biden's watch.
"I know it's not looking good for our Country right now, with a major War raging out of control in Europe, the Highest Inflation in memory, the worst 6 month Stock Market start in History, the highest Energy Prices EVER, and that is the Good News," the 45th president wrote.
Trump also reminded people "none of these terrible events" would have come to pass if he'd secured re-election in 2020.
"Happy Fourth of July!!! ((Don't worry, We will MAKE AMERICA GREAT AGAIN, and remember, none of these terrible events would have happened if I were President!!!))"
Trump's message comes on the heels of a recent poll which found he's currently the most popular politician in the US.
More on the poll from Breitbart:
According to the latest polling from Harvard Caps Harris Poll, despite seven years and billions of corporate dollars spent to destroy him, despite two fake impeachments and this Kangaroo January 6th Committee, Trump's favorable rating is higher than any other politician in America—including politicians the fake media have spent billions of dollars propping up—like Rep. Alexandria Ocasio-Cortez (D-Fascist).
[…]
A total of 42 percent have a favorable opinion of Trump. That puts him two points ahead of second place Sen. Bernie Sanders (D-OLD); three points ahead of former Vice President Mike Pence, who sits in third place; and four points ahead of His Fraudulency Joe Biden, who sits in fourth place.
The former president additionally knocked Rep. Liz Cheney (R-Wyo.) on Monday, jabbing one of the two GOP members of Nancy Pelosi's Jan. 6 House Select Committee as "despicable" after she claimed on Sunday that the committee could issue a criminal referral for Trump.
"Warmongering and despicable human being Liz Cheney, who is hated by the great people of Wyoming (down 35!), keeps saying, over and over again, that HER Fake Unselect Committee may recommend CRIMINAL CHARGES against a President of the United States who got more votes than any sitting President in history," Trump stated.
"Even the Dems didn't know what she was talking about! Why doesn't she press charges instead against those that cheated on the Election, or those that didn't properly protect the Capitol?" he questioned.
"Why doesn't the highly partisan Unselect Committee of political Thugs, the same people (all Trump haters & profiteers – books, speeches, etc.) that were involved with Impeachment Hoax #1, Impeachment Hoax # 2, the "No Collusion" Mueller Report and, overall, the GREATEST WITCH HUNT IN THE HISTORY OF THE USA, go after the people who have been rioting, burning down cities, leading the massive crime wave, & killing many all over the U.S., including drug & human traffickers? No, let's get 'Trump'!"
It's certainly refreshing to have Trump pushing back against establishment narratives and voicing his concerns to the American people via social media, even if his commentary is only available on the Truth Social platform.