by Zero hedge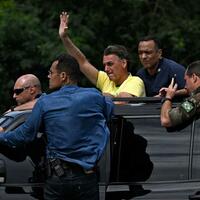 Update(1600ET): Brazilian President Jair Bolsonaro finally spoke publicly for the first time since losing Sunday's election by a narrow margin. Many expected, or were hoping, for a concession speech – but that didn't happen. But it appears the short press event itself was all about the optics of accepting the loss.
He vowed to "follow the Constitution" and called for "order" in the country- and yet didn't explicitly concede nor did he congratulate declared winner Lula da Silva on victory for the Brazilian presidency, which he's expected to take over on January 1st. At the same time Bolsonaro didn't contest the result either.
As one Brazilian national outlet said of the very short speech, "Jair Bolsonaro has not said whether he will accept the election result. He didn't mention Lula and he didn't even congratulate the new elected president. It was a subtle pronouncement."
Local media says President Bolsonaro, who is now expected to leave office by January 1st, has not so much as issued any official comments to government ministers. Lula da Silva said in front of a crowd of supporters while celebrating the historic win Sunday night, "Anywhere else in the world, the president who lost would have called me by now and conceded."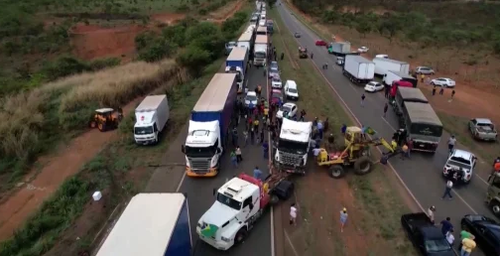 Lula said he remains "part happy, part worried" about the transfer of power, given that "He still hasn't called, I don't know if he will and I don't know if he will concede."
As we detailed earlier, already many world leaders including those previously considered key global allies of Bolsonaro have called to offer their congratulations to Lula, including Russia's Vladimir Putin and China's Xi Jinping, among many others, as well as US President Joe Biden.
CNN notes that the formal process of certifying the vote is underway: "It is Brazil's Supreme Electoral Court that officially validates election results and communicates them to the Senate, Chamber of Deputies and State Assemblies."