by Zero Hedge
US Attorney Rachel Rollins will resign from her post following a review by the DOJ into several improprieties, the Associated Press reports.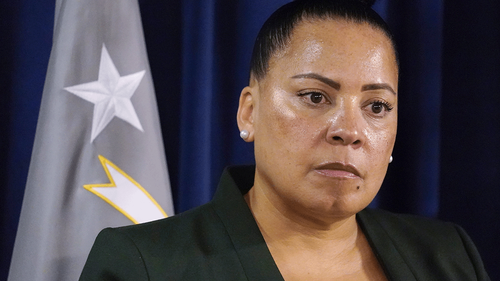 According to a report from the Office of Special Counsel (OSC), Soros-backed Rollins – the US Attorney for Massachusetts, violated the Hatch Act twice in 2022 – abusing her office. The first violation was committed in July 2022 when she attended a "political party fundraiser in her official capacity" which featured Jill Biden – and for which Rollins lied and claimed she had secured proper "approval" to meet the first lady. Other sources, however, indicated that the permission she obtained was "limited."
The second violation took place between August and September when she "repeatedly attempted to sabotage the campaign of a political candidate by leaking non-public U.S. Department of Justice (DOJ) information to the media to plant a story that the candidate she opposed was facing a DOJ investigation."
The second violation was described by the OSC as "one of the most egregious Hatch Act violations that OSC has ever investigated."
The Hatch Act prohibits government employees from abusing their official authority to affect the outcome of an election.
According to the report, "political activity" is described as "activity directed toward the success or failure of a political party, partisan political group, or candidate for partisan political office and includes attending a political event."
Per the report, Rollins was found to have "interfer[ed] with or affect[ed]" the outcome of the election for district attorney (DA) of Suffolk County, Massachusetts in 2022" when she leaked information regarding her office's recusal from a possible DOJ investigation into a candidate she was opposing, DA Kevin Hayden.
Rollins heavily supported Hayden's opponent, Ricardo Arroyo, according to the report, which added that throughout the campaign, Arroyo suggested to Rollins that her office should announce an investigation into Hayden.
"It "[w]ould be the best thing I can have happen at this moment," Arroyo wrote to Rollins.
"Understood. Keep fighting and campaigning. I'm working on something," Rollins wrote back.
What will Rollins do next? Will Magneto back her in her next endeavor? Stay tuned.