by Tyler Durden Fri, 10/30/2020 – 16:40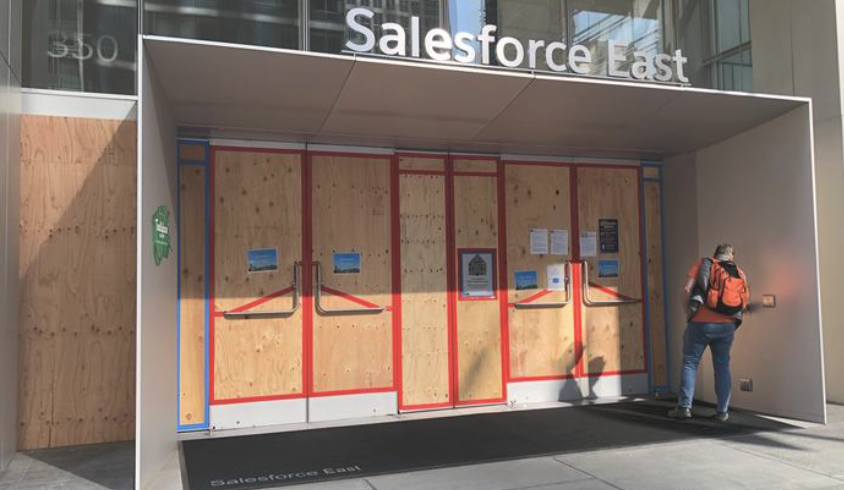 The Nov. 03 presidential election is just a few days away – and for weeks – we've outlined security consultants, insurers, contractors, and even employees of retailers confirmed businesses are boarding up shops and increasing security measures ahead of Tuesday night.
Earlier this week, the looting and social unrest in Philadelphia following the fatal police shooting of a black man could be an eye-opener of what's to come after the elections. Demonstrations started peacefully on Monday and Tuesday but quickly went downhill as mobs of people looted stores in the city.
The fact that law enforcement officials across the nation have been preparing for widespread violence on election night and after should be troubling to ordinary business owners with brick and mortar presence in metro areas.
For more color on the rising fears of social unrest next week, Harmeet Dhillon, a civil rights attorney and former California Republican Party vice chairwoman, tweeted that shops in San Francisco "are boarding up this week in anticipation of opportunistic rio-looting. Some thugs got started early at Coach earlier this week, which was boarded up today."

Make a one-time donation
Make a monthly donation
Make a yearly donation
Choose an amount
Or enter a custom amount
$
---
Your contribution is appreciated.
Your contribution is appreciated.
Your contribution is appreciated.
Donate
Donate monthly
Donate yearly