by Tyler Durden Thu, 10/29/2020 – 19:05
Authored by Doug Bandow via TheAmericanConservative.com,
When President Donald Trump took office, his aides promised there would always be adults in the room.Especially when it came to foreign policy, learned, stable professionals would ensure responsible and intelligent actions.
Except the adults turned out to be idiots. They fought the president at every turn when he sought to withdraw from endless wars. They insisted that Washington remain allied to the worst of the worst, supporting the vile Saudi regime in its aggressive and murderous war against Yemen. They urged policies that treated Russia as a permanent enemy. They backed American dominance of every existing alliance and relationship, infantilizing America's friends and maximizing Washington's obligations.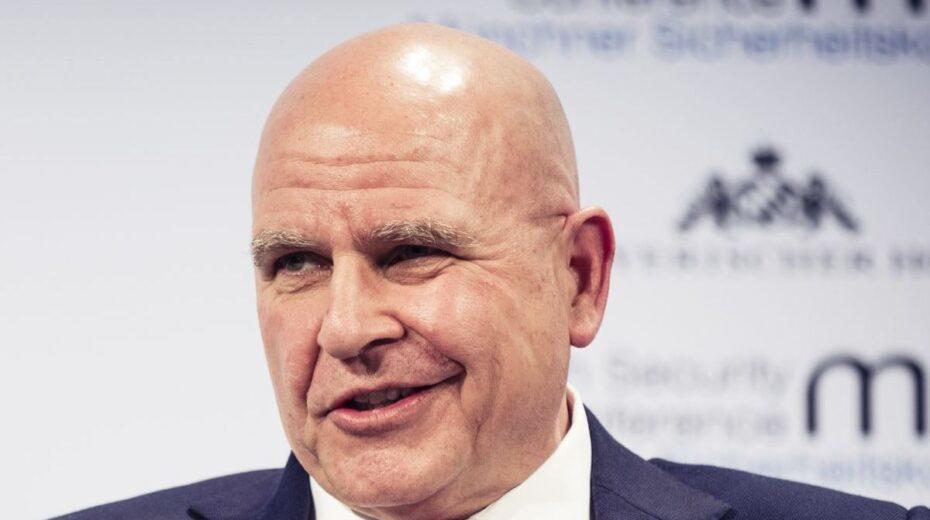 Now former national security adviser H.R. McMaster has reminded Americans that many members of the infamous Blob, the foreign policy elite, are brain dead. Their thinking about the world ended decades ago. They mouth hypocritical platitudes while seeing everything through an antiquated prism.
For instance, McMaster recently charged that Tehran, a political, economic, and military wreck, has "hegemonic designs." He made this claim after serving at the center of foreign policymaking in the world's dominant power which is determined to be the global hegemon in control of every region on earth, essentially imposing the Monroe Doctrine on every continent. Supportive policymakers insist that the U.S. should intervene everywhere while no one else can intervene anywhere. Indeed, in their view America is entitled to meddle at any time for any reason.
Within the administration, McMaster orchestrated American support for Saudi Arabia, which did far more than Tehran to play regional hegemon. The antediluvian royals invaded one neighbor, deployed troops in a second, supported jihadist rebels against a third, kidnapped the prime minister of a fourth, launched a diplomatic/economic offensive against a fifth, and are promoting a civil war in a slightly more distant sixth. Riyadh's behavior is reckless, dangerous, criminal, and, yes, hegemonic.
But it is in deploying the Munich comparison that McMaster, once thought to be an innovative military thinker, demonstrated that his time in government apparently killed off some of his once-abundant gray matter. In this he is not alone. Virtually every minor dictator in the most distant and underpopulated lands has been compared to Nazi Germany's Adolf Hitler at least once. If we avert our glance for merely a moment, we are warned, Dictator X in Country Y is likely to launch a campaign of conquest across Continent Z. Or something similar. Thus only American intervention can prevent the onset of a new global dark age.
McMaster has been on a book tour promoting his latest tome with its utterly conventional demand for a harder line against, well, everyone. And why not? After all, surely America has money to burn after running a $3.1 trillion deficit during the 2020 fiscal year. With the federal debt already over 100 percent of GDP. Another $2 trillion or more in red ink expected in 2021. And the total "COVID deficit" predicted to run between $8 trillion and $16 trillion. But why worry: it's only money!
Anyway McMaster was asked about President Donald Trump's negotiation with Afghanistan. Is it America's "Munich agreement" and "a policy of appeasement with Taliban"? Yes, replied McMaster.
Make a one-time donation
Make a monthly donation
Make a yearly donation
Choose an amount
Or enter a custom amount
$
---
Your contribution is appreciated.
Your contribution is appreciated.
Your contribution is appreciated.
Donate
Donate monthly
Donate yearly