by Zero Hedge Sun, 11/22/2020 – 18:40
The Trump Campaign issued a Sunday evening statement to clarify that attorney Sidney Powell, who has promised to unleash a 'biblical' election lawsuit in Georgia, is not part of the campaign's legal team.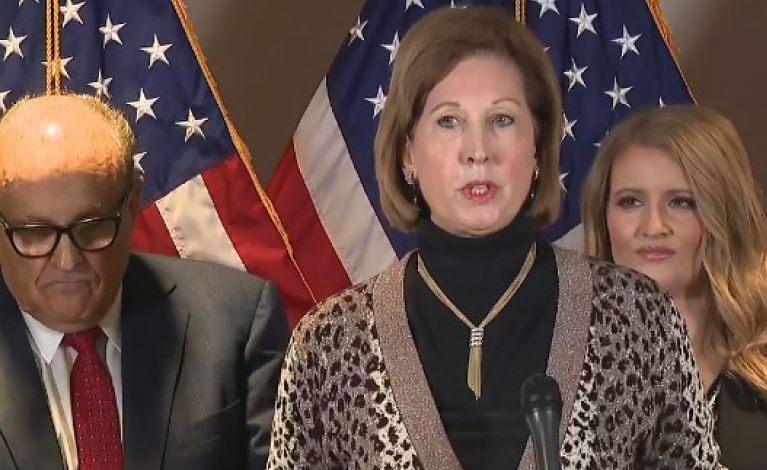 Trump Campaign general counsel Jenna Ellis tweeted a joint statement with Rudy Giuliani which reads: "Sidney Powell is practicing law on her own. She is not a member of the Trump Legal team. She is also not a lawyer for the President in his personal capacity."
The announcement comes on the heels of a Saturday interview Powell gave to Newsmax, during which she said an upcoming election lawsuit in Georgia "will be biblical."
"Georgia's probably going to be the first state I'm gonna blow up," she told the conservative news network, adding "We've got tons of evidence. It's so much, it's hard to pull it all together."
"Hopefully, this week we will get it ready to file, and it will be biblical."
Powell then claimed that Georgia Governor Brian Kemp and Secretary of State Brad Raffensperger were being paid as part of a conspiracy with Dominion Voting Systems.
"And Mr. Kemp and the secretary of state need to go with it because they're in on the Dominion scam with their last-minute purchase or reward of a contract to Dominion of $100 million," Powell alleged, while encouraging Georgia law enforcement officials to investigate.