by Zero Hedge
SUNDAY, DEC 13, 2020 – 19:45
Authored by Ghassan and Intibah Kadi for the Saker Blog,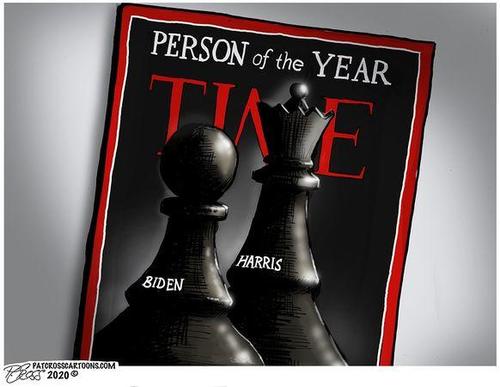 Whether there was indeed voter fraud and rigging, and I personally believe there was and at a huge scale, it seems that, by hook or by crook, Joe Biden will become the next President of the United States of America; and we should prepare ourselves for this, regardless of our political points of view and inclinations.
The presence of Biden in the Whitehouse will definitely change course on a number of issues, both domestically within the USA and overseas, but the objective of this article is to shed a bit of light on what is likely to happen to the current pro-Biden camp and the diverse array of supporters who have helped elevate him to this position.
In more ways than one, I have always seen in Syria a microcosm of world politics and conflicts. Long before the enemies of Syria decided to launch their attack in March 2011, the masterminds of the conspiracy put the most unlikely allies together, only united by their hatred of Syria. Back then I called them the 'Anti-Syrian Cocktail'. Those allies each had their own agenda regarding Syria and had nothing in common other than their desire to remove President Bashar Al-Assad from office. Among the issues they disagreed on was his replacement, how to share the spoils, not to mention the alternative political system to install, Syria's future position in the region, international alliances, and so forth.
With a whole array of enemies, Trump inadvertently caused a rounding up of a very loosely-united anti-Trump-cocktail; only united by their hatred of him. So, let's face it and acknowledge it; they will never let him win the November 2020 elections. Though only united by their hatred of Trump, there are too many of them, they are powerful; extremely powerful, and they are very determined to get rid of him by any means possible, legal, illegal, using tactics like bribery, intimidation, threats, thuggery, and they have no one to fear because, collectively they have given each other impunity, covering each other's backs and producing a culture where criticizing them is taboo. Crucially, the 'law' and the media are on their side.
With the exception of the Clintons and Bidens perhaps, the other Democrats have their traditional political opposition to Trump, even when they see and know he is making good decisions. This is the golden rule of political duopoly. But the Clintons and the Bidens have personal dirt on them and even blood on their hands that they want to keep the lid on in order to avoid prosecution and possibly even jail. They are likely to remain united after a Trump loss, but the same cannot be said about other odd couples.
Most of the other November 2020 Biden supporters are destined to be on a collision course, and they will soon enough realize that their differences are much stronger than what united them and that they were taken for fools. None will be disappointed more than the so-called 'Progressives'.
The definition of the term progressive has morphed quite significantly over the last decade or so. Currently, it seems to include any one who stands up against Trump; and this is the primordial cause of the confusion and reason for future conflict between them. In reality, what defines the term 'progressive' in any existing progressive movement can be totally different from that of another movement; and the difference is not necessarily marginal. Being 'progressive' in the 21st Century implies the presence of a very specific agenda or slogan that may or may not be compatible with other 'progressive' agendas.