by Zero Hedge
Authored by Kipp Jones via The Western Journal,
A doctor in Northern California has been fired from his job after he co-authored a letter that questioned the science behind his county's lockdown order.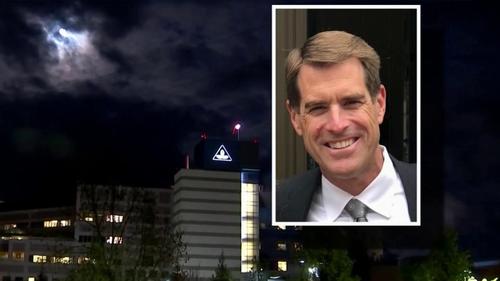 Dr. Michael deBoisblanc was working as the trauma medical director for John Muir Health in Contra Costa County, California, until last Friday, after he questioned the scientific basis for again locking down citizens of the area.
KNTV reported that deBoisblanc wrote a letter to the county health director and board of supervisors voicing his concern regarding the continued lockdown policies prior to his dismissal.
The former medical director spoke from his own experience as a parent, expressing his apprehension that Bay Area students were not being allowed to attend in-person classes, according to KTVU-TV.
Along with doctors Pete Mazolewski and Brian Hopkins, deBoisblanc wrote that there were "deep concerns regarding more lockdown measures."
"The science is clear," the letter continued, "that more lockdowns lead to much more non COVID morbidity and mortality."

"Public policy is being based on erroneous assumptions," it added.
The trauma physician said "we're worried some of the actions the county and government is taking can definitely have negative impacts on the public health," according to KTVU.
DeBoisblanc's letter seemed to ruffle the feathers of those at the county health department and other San Francisco Bay area officials.
John Gioia, the District 1 Supervisor for Contra Costa County, defended the California lockdown, which is based largely on a reported shortage of hospital beds.
"All of these orders have been based on strong science and good data," Gioia said.

"They are citing data that our health department believes is not reflective of accurate current thinking [in the letter]."
But another area leader said that more transparency is needed from health officials during the pandemic.
"That only engenders trust and leads people to understand why we're making these decisions and why we need them to behave in certain ways," San Francisco District 6 Supervisor Matt Haney said.
DeBoisblanc seemingly had merely sought for clear answers regarding those affected by lockdowns, including embattled small business owners.