by Zero Hedge
Authored by Tyler O'Neil via PJMedia.com,
Long before Beto O'Rourke claimed the world only had 10 years left for humans to act against climate change, alarmists had spent decades predicting one doomsday scenario after another, each of which stubbornly failed to materialize. It seems climate armageddon has taken a permanent sabbatical.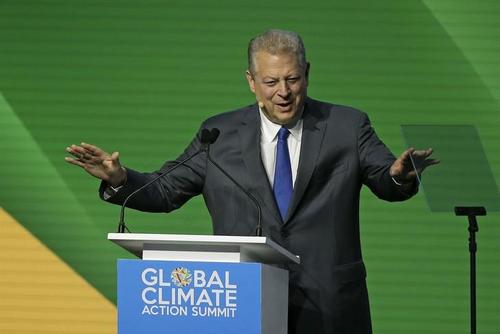 Many of those doomsday predictions specifically mentioned the annus horribilus of 2020. Those predictions also failed, some rather spectacularly.
Steve Milloy, a former Trump/Pence EPA transition team member and founder of JunkScience.com, compiled ten climate predictions for 2020 that fell far off the mark.
1. Average global temperature up 3 degrees Celsius

Screenshot of the Oct 2, 1987 edition of the Saskatoon Star-Phoenix
In 1987, the Star-Phoenix in Saskatoon, Saskatchewan, Canada, quoted James Hansen of NASA's Goddard Institute for Space Studies in New York. His model predicted an average temperature increase of "between one-half and one degree Celsius by the end of the '90s."
"And within 15 to 20 years of this, the earth will be warmer than it has been in the past 100,000 years," Hansen said. According to the Star-Phoenix, his model predicted that "by the year 2020 we will experience an average temperature increase of around three degrees [Celsius], with even greater extremes."
Milloy cited former NASA climatologist Roy Spencer, whose data suggest global temperatures have risen 0.64 degrees Celsius since 1987. The National Oceanic and Atmospheric Association (NOAA) shows an increase of about 0.5 degrees Celsius from 1987.