by Zero Hedge
01/17/21
Armed protesters have arrived at multiple state capitol complexes across the country Sunday morning. This follows a special bulletin from the FBI last week that warned: "armed protests" were being planned at 50 state capitols and the US Capitol in Washington, DC, ahead of President-elect Joe Biden's inauguration on Jan. 20.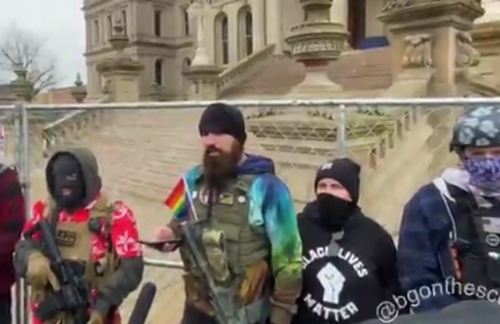 While the protesters are being identified across various platforms as members of a so-called "boogaloo" movement, they largely appear to be generic anti-government anarchists – some of whom call themselves "liberty boys," and others who oppose the conservative Proud Boys. Their sudden emergence surrounding the inauguration is curious, to say the least.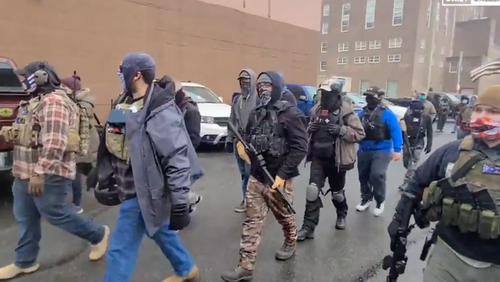 A field reporter at The Daily Caller, Jorge Ventura, reports from the Ohio Statehouse, where he notes that "580 National Guard members" were activated "to provide security around the Ohio Statehouse in downtown Columbus through Wednesday."
"We are not a pro-Trump group," said one of the armed protesters at the Ohio demonstration. 
An armed protester in Ohio told the "Proud Boys do not come here." 
In Michigan, a dozen or so armed protesters are now showing up at the State Capitol.