by Zero Hedge
01/17/21
Authored by Ben Wildon via SaraACarter.com,
A new migrant caravan is forming in Central America with hopes of reaching the United States to a welcoming Biden administration.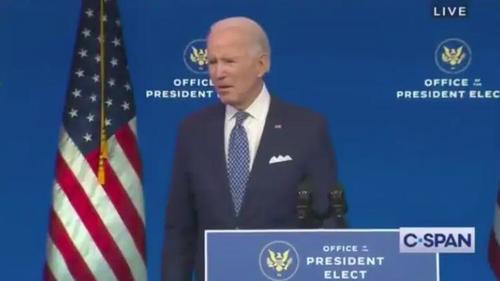 As many as 9,000 immigrants appear to be in processions moving towards America—with at least 1,000 illegally entering Guatemala Friday, according to the AP.
Migrant rights group Pueblo Sin Fronteras issued a statement on the caravan, calling for the Biden team to give the migrants a warm reception.
"We recognize the importance of the incoming Government of the United States having shown a strong commitment to migrants and asylum seekers, which presents an opportunity for the governments of Mexico and Central America to develop policies and a migration management that respect and promote the human rights of the population in mobility," the statement said.
The group also said "We will advocate that the Biden government honors its commitments," as reported by Fox News.
The group further advocated immigration reform, including getting rid of laws that require migrants to stay in Mexico while they await hearings.
"A new United States Government is an opportunity to work with the Mexican Government to develop a cooperation plan with Central America to address the causes of migration, together with civil society organizations, as well as an opportunity to increase regional cooperation regarding the persons in need of protection, and to dismantle illegal and inhuman programs such as Remain in Mexico, the United States' Asylum Cooperation Agreements with El Salvador, Guatemala and Honduras, as well as the Title 42 expulsions by the United States authorities," the group said.
Biden has promised to work towards citizenship for illegal immigrants and reversing many Trump administration policies—including a moratorium on ICE deportations, as reported by Fox News.
Fox also reported that Biden officials may not be as welcoming to the illegal group, as incoming policy advisor Susan Rice said the border "will not" be fully open on Day 1.
"Processing capacity at the border is not like a light that you can just switch on and off," Rice said to Spanish news site EFE.

"Migrants and asylum seekers absolutely should not believe those in the region peddling the idea that the border will suddenly be fully open to process everyone on Day 1. It will not."
As the growing group of migrants near the US border, the incoming Biden administration will face a real test on its immigration policy in the very early days of its time in office.