2/6/21
Authored by Brandon Smith via Birch Gold Group,
Over the years, I have written extensively about the concept of economic "decentralization" and localization, but I think these ideas are difficult for some people to visualize without proper motivation. By that I mean, it's not enough that the current centralized model is destructive and corrupt; it has to start breaking down or show its true totalitarian colors before anyone will do anything to protect themselves.
Sadly, the majority of people tend to take action only when they have hit rock bottom.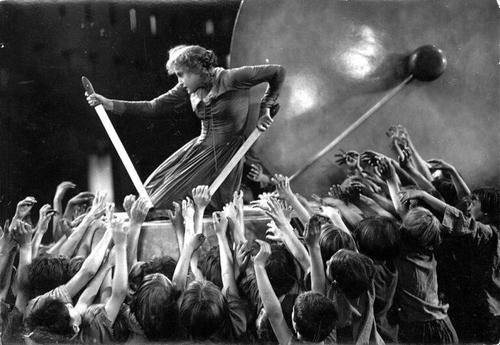 In recent months the pandemic lockdown situation has provided a sufficient wake up call to many conservatives and moderates. We have seen the financial effects of pandemic restrictions in blue states, with hundreds of thousands of small businesses closing, tax revenues imploding and millions of people relocating to red states just to escape the oppressive environment.
Luckily, conservative regions have been smart enough to prevent self destruction by staying mostly open. In fact, red states have been vastly outperforming blue states in terms of economic recovery exactly because they refuse to submit to medical tyranny.
I outlined this dynamic in detail recently in my article Blue State Economies Will Soon Crumble – But Will They Take Red States With Them?
The data is undeniable: the states and cities that enforce lockdown mandates are dying, the states that ignore mandates are surviving. However, with a Biden presidency there is a high probability that the federal government will now seek to force compliance from all states. In other words, lockdowns will become a national issue rather than a state issue.
For now, Biden is pretending as if reopening is right around the corner, but as I have noted in the past, the Reset agenda will never allow this. A reopening, if it happens at all, will be short and lockdowns will return. We are already seeing a new narrative being introduced to the public involving "COVID mutations", which are supposedly "more deadly" than the original COVID-19 outbreak. So, there is a brand new and useful threat and the establishment will exploit it as a rationale for more lockdowns and restrictions.
Beyond the pandemic mandates, there are also numerous Reset agenda policies that will be implemented under the Biden administration, including insane Green New Deal related executive orders and legislation claiming to reduce carbon emissions. What they will really do is annihilate resource production. Millions of jobs will be lost and entire industries will be erased unless conservatives act to stop Biden in his tracks.
This means doing far more than stalling through political maneuvers. We are going to have to use concrete strategies to retake control of resource management within the states. Pointless globalist carbon policies composed by entities like the UN have no place in American economic planning. A message needs to be sent that they will never be accepted here.
Time is running out to prepare. Lockdowns will return within a few months and this time they will be federally enforced. Conservatives must be ready to defy these orders if they have any hope of saving their local economies. This is going to take individual efforts to stock necessities and secure their finances, but ultimately wider organization is going to be needed to weather the storm.
Conservatives must establish coalitions of counties and states, and certain economic measures will have to be applied to insulate from damage. The federal government and Biden will attempt to punish red states for refusing to submit, and we need to be ready for that eventuality.
Here are some ways that conservative communities can stop the Reset agenda…
Localization
On a smaller scale, conservatives can accomplish a lot by simply changing their buying habits. If you do 80% of your retail spending with big box stores and online outlets like Amazon and only 20% at local small businesses, then try to switch that ratio. Spend 80% at local businesses and 20% at corporate outlets. Yes, small businesses tend to cost a little extra, but who do you really want your money going to? Do you want your money filling the pockets of international corporate moguls that are working to destroy your freedoms and undermine your economy? Or, do you want your cash to circulate locally?