by Zero Hedge
3/14/21
In the autumn of 2020, the US Air Force held a simulated war game against China, set approximately 10 years in the future.
It began with a biological weapon that quickly dealt with America's military bases and warships in the Indo-Pacific region.
Then, China staged a massive military exercise to veil a gigantic deployment of an invasion force.
The simulation culminated with Chinese missile strikes raining down on U.S. bases and warships in the region, and a lightning air and amphibious assault on the island of Taiwan.
China won, within a very short timeframe.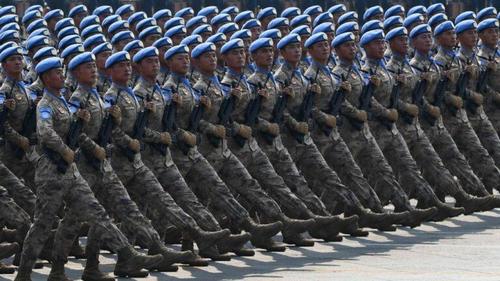 This was reportedly part of the classified war game and details are being revealed now.
Around the same time, in real life, in September 2020, actual Chinese combat aircraft intentionally flew over the rarely crossed median line in the Taiwan Strait in the direction of Taipei an "unprecedented 40 times and conducted simulated attacks on the island" that Taiwan's premier called "disturbing."
China's air force released a video showing a bomber capable of carrying nuclear weapons carrying out a simulated attack on Andersen Air Force Base on the U.S. Pacific island of Guam.
The title of the Hollywood-like propaganda video was "The god of war H-6K [bomber] goes on the attack!"
The trend of China getting ahead and the US falling back was accelerated during the COVID-19 pandemic.
This month the Council on Foreign Relations released a special report, "The United States, China, and Taiwan: A Strategy to Prevent War."
It concluded that Taiwan "is becoming the most dangerous flash point in the world for a possible war" between the United States and China.
In Senate testimony, the head of U.S. Indo-Pacific Command, Adm. Phil Davidson, warned that he believes China might try and annex Taiwan "in this decade, in fact within the next six years."