by Zero Hedge
President Biden said the U.S. has helped evacuate 13,000 people from Afghanistan since Aug. 14 and is pledging to Americans still trapped in Afghanistan: "We will get you home."
"This is one of the largest, most difficult airlifts in history and the only country in the world capable of projecting this much power on the far side of the world with this degree of precision is the United States of America," Mr. Biden said Friday in the East Room of the White House.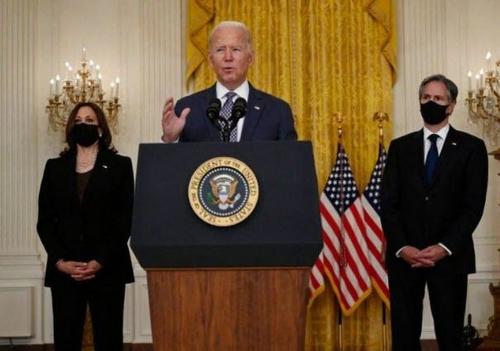 Biden also said Friday the United States is committed to evacuating all Afghans who assisted the war effort – a potentially vast expansion of the administration's commitments on the airlift so far, given the tens of thousands of Afghan translators and others, and their close family members, seeking evacuation.
"I cannot promise what the final outcome will be or that it will be without risk of loss, but as commander in chief, I can assure you that I will mobilize every resource necessary," he said.
The exact number of Americans and Afghans who qualify for evacuation is not clear, but it is believed to number in the tens of thousands.
"We're working to verify that number of Americans that are still in the country, because we don't know the exact number of Americans that are there," Biden said at the White House in Washington.

"We want to get a strong number as to exactly how many American citizens are there and where they are," he added.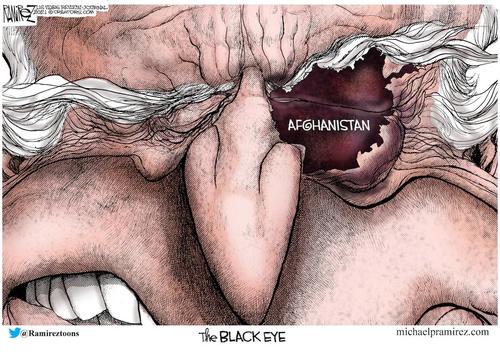 Biden took a few questions from pre-selected reporters and the tension was very evident as they did not offer the normal softball question, focusing explicitly on the fact that Americans and SIVs were unable to get to the airport to which the president claimed no knowledge, only to backtrack when called on that lie.
"We have no indication that they haven't been able to get through Kabul to the airport," Biden said.

"To the best of our knowledge, Taliban checkpoints, they are letting through people showing American passports."
Wrong!!!!