by Zerohedge
Following this morning's rant from the COVID-positive (and triple-vaxxed) Jim Cramer, and Tuesday afternoon's public address from President Joe Biden begging unvaccinated Americans to please just go and get their jabs already, Microsoft billionaire (and self-appointed unofficial global vaccination czar) Bill Gates has just issued a few tweets changing his projections for how long the pandemic might actually last.
After saying a few months ago that he finally expected the 'acute phase' of the pandemic to end next year, Gates has apparently once again changed his mind about the pandemic's longevity, proving once again that armchair experts (and even many of the real scientists) see their expectations shift with whatever the current case count is.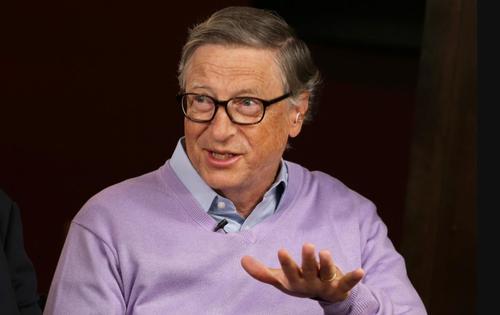 According to Gates, just when the world was finally feeling that life might soon return to normal, the surge in new cases over the past month (which has been partly driven by the rise of the omicron variant, which is now responsible for most new cases in the US, per the CDC) means the world might actually be entering "the worst part of the pandemic" instead.
"Omicron will hit home for all of us," Gates said (despite claims that it actually causes more mild cases than the delta strain), adding that "close friends of mine now have it" and that he had cancelled his holiday plans and urged others to do the same because of it.
As if this one FUD bomb wasn't big enough, Gates added that omicron was spreading "faster than any virus in history" and that it "will soon be in every country in the world."
Read the rest of the story here