by ZeroHedge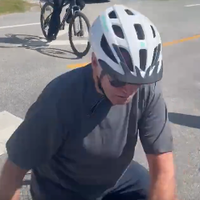 President Joe Biden took a spill while riding his bike near his Rehoboth Beach, Delaware vacation home on Saturday.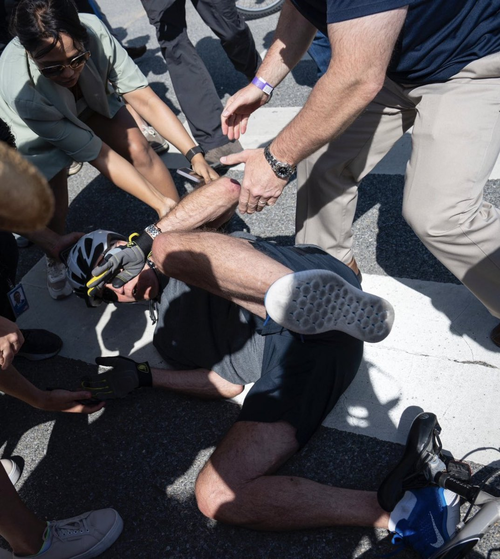 Secret Service agents immediately surrounded the 79-year-old Biden and helped him get upright.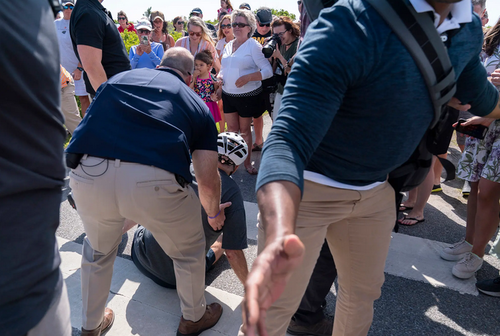 "I'm good," Biden told pool reporters, adding that he had trouble taking his biking shoes out of the pedals as he tried to chat with supporters.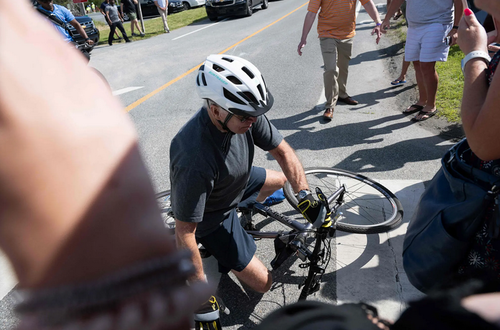 Watch:
Aftermath:
Perhaps Biden was simply acting out a metaphor for the economy?