Authored by Matthew Ehret via The Saker blog,
In his Foreign Policy article of April 2020, Biden states that he will reverse Trump's embarrassing foreign policy record by standing up to both China, Russia and other totalitarian nations which represent the three-fold plague of "authoritarianism, nationalism and illiberalism" and "once more have America lead the world".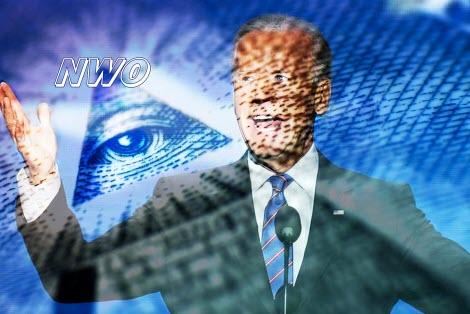 Biden went further promising to undo the harm Trump has done to NATO by re-enforcing the military body, extending its influence to the Pacific (which sounds a lot like the Esper/Pompeo doctrine for the Pacific), and even demanded that NATO go harder on Russia stating that "the Kremlin fears a strong NATO, the most effective political military alliance in modern history."
Considering Biden's nearly 45 year political record supporting every military intervention in American history, opposing de-segregation, eulogizing pro-KKK Senator Strom Thurmond, passing bills that incarcerated petty drug dealers for life on behalf of the cheap labor prison industrial complex and supported the rampant growth of both Wall Street, Big Pharma and the Big Tech run surveillance state, we should think twice before celebrating this man's possible entry into the halls of the highest office in the USA.
Biden's call for renewing the NATO alliance in opposition to Russia and China, his support for reversing Trump's calls for military reduction in the Middle East and his support for extending NATO in the Pacific mixed with his lifelong track record, forces us to ask if Glen Greenwald was right when he quit the Intercept on November 1 saying:
"If Biden wins, that's going to be the power structure: A democratic party fully united with neocons, Bush/Cheney operatives, CIA/FBI/NSA Wall Street and Silicon Valley: presenting itself as the only protection against fascism. And much of the left will continue marching behind it."
As it turns out, Greenwald's warning was absolutely on point, as the entire intelligence apparatus, Big Tech and mainstream media complex which worked desperately to oust President Trump for 4 years and is currently running a vast voting fraud operation as this is written has given its full backing to the narrative of "an inevitable of a Biden presidency".
In a Nov. 11 article from Antiwar.com entitled Biden's Pentagon Transition Team Members Funded by the Arms Industry, journalist Dave DeCamp demonstrates that of the 23 members of Biden's Pentagon Transition Team, over one third are directly tied to NATO and the Military Industrial Complex.
As facts continue to emerge of the corrupt deep state structure which totally dominates the geriatric hologram known as Joe Biden, it has become obvious that even the few positive remarks Biden made in support of renewing the START treaty with Russia carry little weight.