by Tyler Durden Wed, 11/18/2020 – 00:00
Authored by Kit Knightly via Off-Guardian.org,
The US Election is still a burning issue almost two weeks after the people went to the polls, and though the race has been called for Biden by every mainstream media outlet in the world, the recounts are ongoing and irregularities manifest.
Trump's legal team, and many in the alternate media, are claiming the election was rigged. With one voice the mainstream media – and the entire political establishment – denounce these claims as "baseless", and scream there is "no evidence".
This is incorrect. There is plenty of evidence, both circumstantial and direct, which breaks down into six basic categories:
Precedent – It has happened before.
Motive – Deep State/Military dislike of Trump's policies is widely known.
Foreknowledge – Establishment voices predicted this exact situation.
Opportunity – The voting system is highly susceptible to fraud.
Voting Irregularities – Known software "glitches" & irregularities in the reporting of the results.
Cover-up – Dishonesty in the reporting of the situation.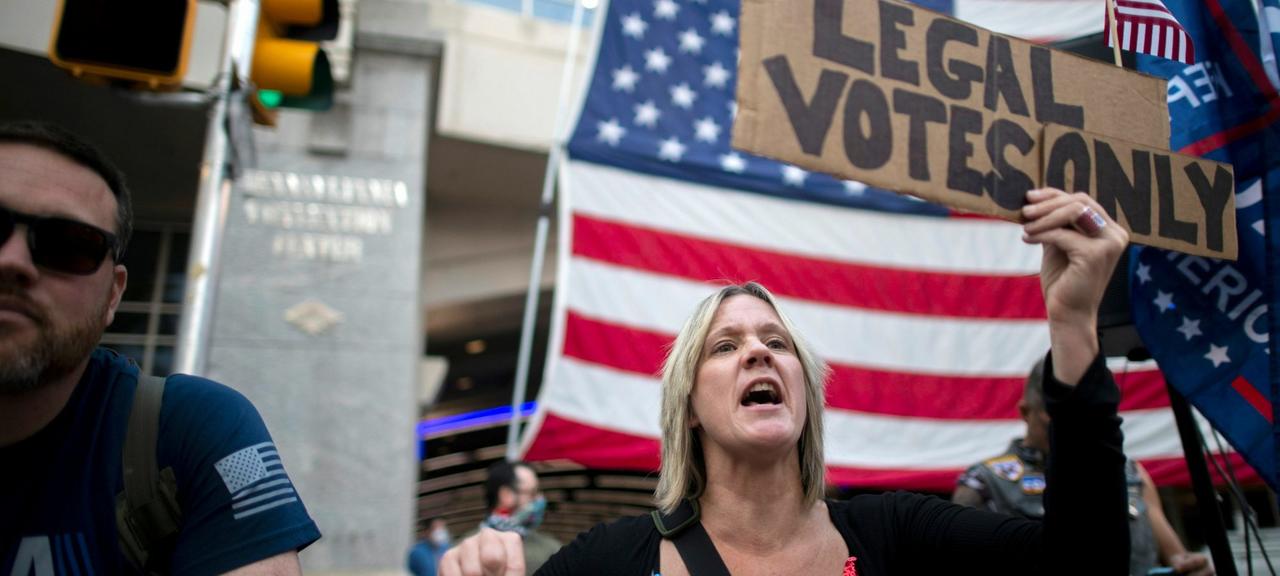 1. PRECEDENT
There is plenty of evidence that US elections have been rigged before.
Nobody is talking about it much, but US elections have been rigged before. Everyone is more than familiar with the 2000 election, which was called for Al Gore before Florida flipped to Bush and swung the election. The controversy over "hanging chads" and misplaced votes was all people talked about for weeks.
One noteworthy "error" with electronic voting machines, switched over 10000 votes from Gore to an obscure third-party candidate.
After weeks of legal battles, Gore eventually conceded. Within a year the "attacks" of 9/11 had happened, and the US was at war in Afghanistan and planning six more wars within 3 years.
More recently, it was revealed the DNC had gone out of its way to hand Hillary the presidential nomination over Sanders in 2016. Then in the 2020 primaries, despite embarrassingly lopsided losses in the first few primaries, Biden's presidential campaign had a "miraculous turnaround", thanks largely to irregularities in postal ballots in Ohio, Wisconsin and New Jersey.
This is evidence of precedent.
2. MOTIVE
The US Deep State has clear and publicly known motives for wanting to remove Trump from office.
It is no secret that many members of the US's political establishment oppose Trump and Trump's policies. This includes neo-con warmongers and chiefs of the military and intelligence agencies.
"The Resistance", billed as some voice of the progressive alternative, boasted former members of George Bush's cabinet as members.
The most strident opposition to Trump was on foreign policy – most specifically in the Middle East. Trump was committed to withdrawing from Syria, in direct opposition to the "Assad Must Go" crowd at the Pentagon and State Dept.
Just last week it was revealed that Department of Defense actually lied to Trump about their troop numbers in Syria, claiming to have pulled out almost everyone whilst they actually kept their covert war going.
Conversely, Biden has always been firmly in the establishment camp on Syria, and many warmongers are already predicting that Biden will want to "restore some dignity" to the Syrian people.
The US Deep State has carried out coups all around the world, many of them bloody and violent, in order to maintain Imperial ambitions and keep wars-for-profit going. They have every motive to want to remove Trump and put Biden in his place.
This is evidence of motive.
3. FOREKNOWLEDGE
Establishment voices have been predicting, and planning for, this exact situation for almost a year.
In January of this year – well before anyone could have predicted the effect the "pandemic" would have on the world – legal scholars were Wargaming the outcome of a disputed Presidential election based on postal ballots in Pennsylvania.
In August a group naming themselves the Transition Integrity Project published a document predicting a "disputed" election, that the counting would take much longer than usual and that it would not be certain who was President until January.
More generally, the outcome of the election was widely "predicted", with multiple press outlets claiming there would be a "red mirage" and a "blue shift". Meaning it would look like Trump would win, and then suddenly Biden would win at the last minute.
This is evidence of foreknowledge.
4. OPPORTUNITY
There is plenty of evidence that the US voting system is open to potential corruption.
Voting machines, for example, are owned and distributed by private companies. Many of which have political ties. An article in the Guardian, of all places, went into great detail about this just last year, when they were suggesting that Trump may have stolen the 2016 election.
Likewise, postal ballots are known to be susceptible to fraud. William Barr, the Attorney General, summed it up in a television interview in September, and written reports in 2007 and earlier this year, have gone into great detail about historical cases of postal vote fraud and possibilities of future occurrences.
This is evidence of opportunity.
5. VOTING IRREGULARITIES
There are plenty of irregularities in the results which suggest the possibility of something strange going on.
The story of the election by the numbers doesn't really make logical sense. The turnout is said to be 72%, the highest in 120 years, and the first over 60% for over 50 years.
In the process Joe Biden, we are told, shattered Barack Obama's popular vote record by almost 10 million votes.