by Tyler Durden Sat, 11/21/2020 – 21:00
Authored by Thomas Lifson via AmericanThinker.com,
Sheriffs in 5 Southern California counties with a total population of 17.25 million people – equivalent to the fifth most populous state – are defying that state's governor. They will not arrest people for violating the statewide curfew that Governor Gavin Newsom has imposed starting today, apparently on the belief that the virus wakes up, and goes out at 10 PM.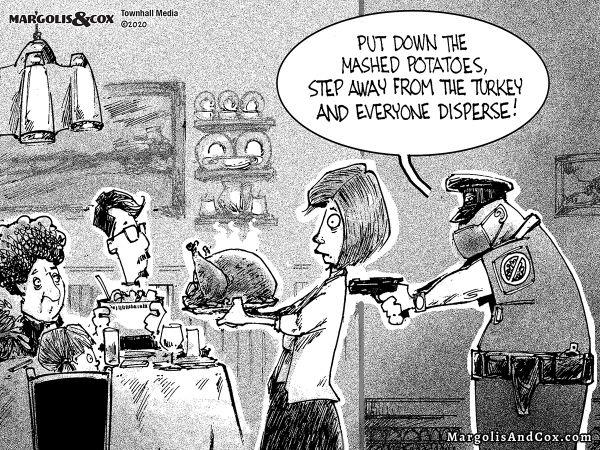 Bill Melugin of KTTV, Fox 11 in Los Angeles (hat tip: Breitbart) contacted them about enforcing the statewide curfew:
Some city police departments are also demurring:
Newsom has lost all credibility for restricting activity in the name of suppressing the spread of Covid.  He was caught and exposed flouting his own ridiculous strictures on eating in restaurants (put your mask back on between bites of food).  Public exposure of his mask-less attendance at a party full of lobbyists at one of the fanciest restaurants in the world with no social distancing was bad enough. But his subsequent lying, smirking  non-apology apology may well be the death knell for his political career.