by Zero Hedge Tue, 12/01/2020 – 22:05
Authored by Bruce Wilds via Advancing Time blog,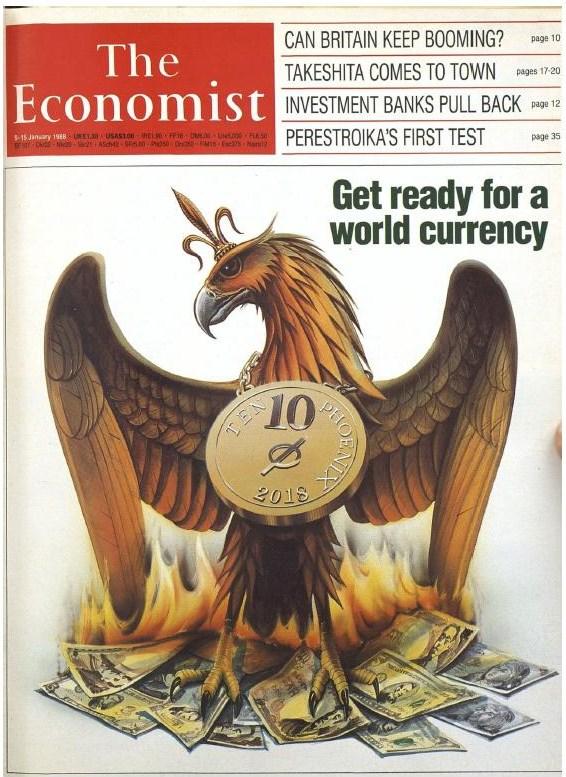 The idea the world would be better served with a single "World Currency" has been growing and looms as a real possibility in the near future. Many people see this as a major part of the "endgame" or something that will constitute a needed reset to a global economy and financial system that has gone off track. Throughout history, before an economic collapse, the masses and society tend to believe things are financially stable. Only after the economy goes over the edge of an abyss and is in free-fall does reality set in. It is not by accident that blinders have been placed upon us but it is the result of distractions being thrown in our path by those wishing to hold onto their power over us. It is wise to remember that when things do become critical, those in power will not be kind to us but that we will be thrown under the bus without a thought.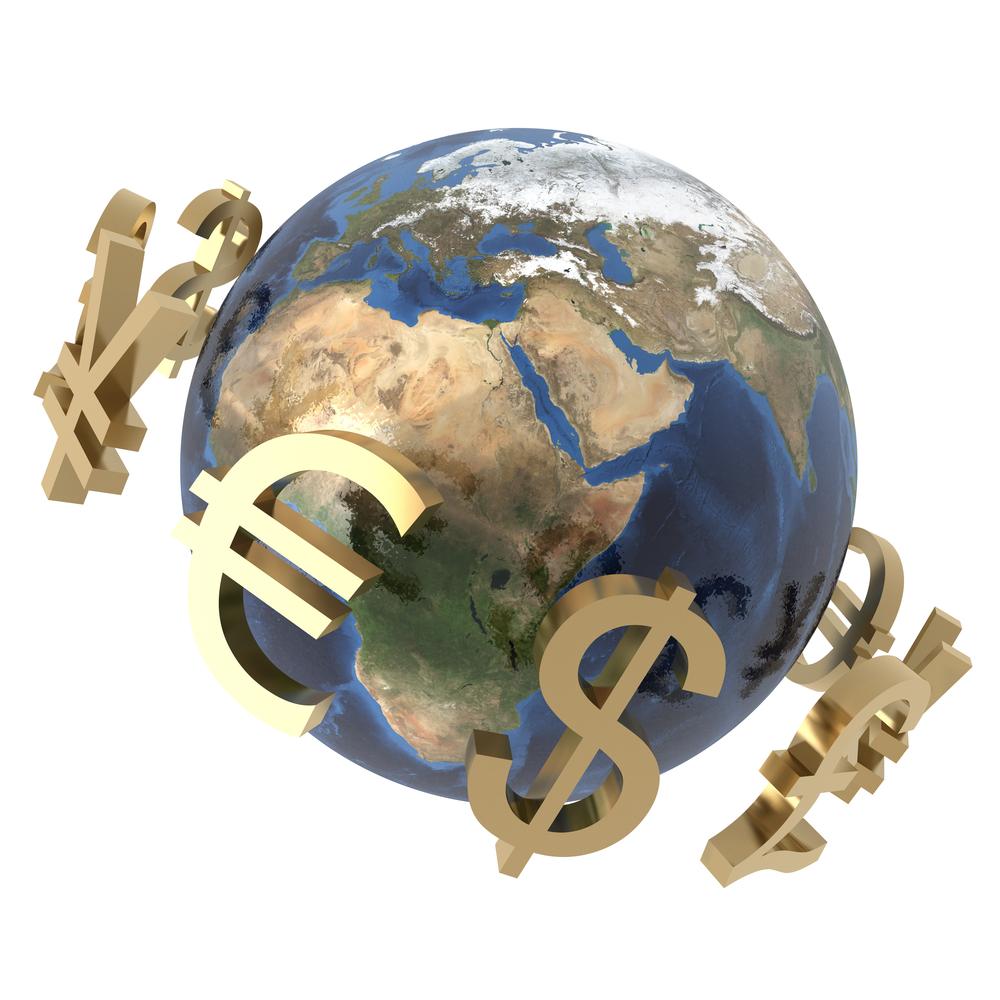 Over the last one hundred years, equity markets have been a primary tool used by the public to measure the economy. In some ways, the stock markets have become a kind of switch the elites can push at any given time to energize the masses distracting them from the dangers lurking in their economic future. When markets rise despite warnings from negative fiscal indicators, the masses become optimistic. During every upswing of stocks the elites claim they see the "green shoots" of prosperity, however, these shoots seem to always turn brown and die. We have been leaping from one recession to another even though central banks claim they now hold the key to generating true and honest growth.The truth is the current stock market bolstered by easy money and stock buybacks is a poor reflection of the real economy and what is happening in many areas across a broad swath of the world.
History indicates that establishment economists trained and educated in the ivory towers of academia are perhaps the most useless of all analysts and perpetually wrong. Only independent analysts have ever been able to predict anything of value when it comes to our economic future and that is because they have the advantage of not being blinded by the propaganda and brainwashed by lies flowing from those in control. Time and time again it has been proven the appearance of prosperity means nothing if the fundamentals do not support the optimism. A bullish stock market, a high dollar index, and low unemployment mean nothing and are unsustainable if generated by false methods and fiat money.We have seen time and time again throughout history that fundamentals matter.
The markets cannot hide from true price discovery forever.The stock market with its boom and bust cycles has proven to be a false indicator of what is really unfolding.Manipulation by the central banks has rendered this indicator of economic health useless. The problem we face is the horrible options in fiat money, massive debt, and the growth of international businesses have all come together in an explosive way. The banking elites are positioning themselves to avoid blame for this disaster while the rest of us are being sold on the most elaborate recovery con-game ever conceived and perpetuated by those with the most to gain.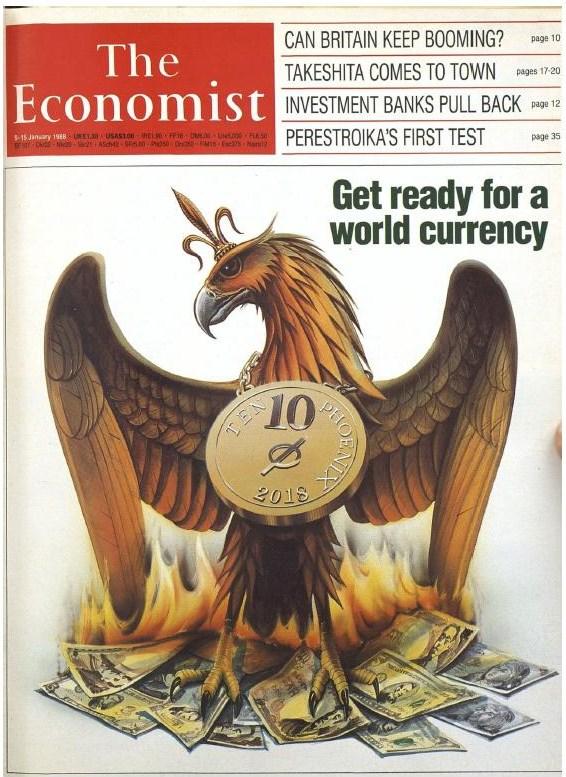 Magazine Cover Touting Worry Currency
Those in charge of our financial machinery have indicated to the public their desire for more power. This means creating a truly globalcentralized economic system and a highly controlled world currency framework dominated by a select cult of banking oligarchs. This would, in effect makes the rest of the human race their slaves.
Over the years, many articles have  referred to a 1988 write-up in the financial magazine 'The Economist' titled "Get ready for a world currency by 2018." It outlined the framework for a global currency system administered by the International Monetary Fund. This new system was and is floated on the premise that only by erasing all national economic sovereignty can true stability be obtained. It requires governments to borrow from the world central banking authority, rather than printing currency to finance their infrastructure programs.