by Zero hedge
01/18/21
President Trump is expected to issue a long list of pardons and commutations on Tuesday, according to several sources who spoke to CNN:
President Donald Trump is preparing to issue around 100 pardons and commutations on his final full day in office Tuesday, according to three people familiar with the matter, a major batch of clemency actions that includes white collar criminals, high-profile rappers and others but — as of now — is not expected to include Trump himself. The White House held a meeting on Sunday to finalize the list of pardons, two sources said.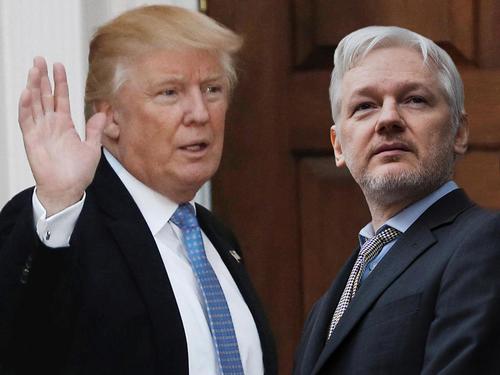 The president had issued a number of pardons prior to Christmas, but this final large list is said to have been finalized in a White House meeting on Sunday.
Some of them may be controversial to say the least – for example Steve Bannon. But currently still dominating the news are those arrested in the wake of the Capitol Hill mayhem of last week.
Sen. Lindsey Graham addressed this on a Sunday news show, telling Fox "There are a lot of people urging the President to pardon the folks" involved in the rioting. "To seek a pardon of these people would be wrong."
But the biggest name said to be under possible consideration is WikiLeaks' Julian Assange, subject of a major independent and social media campaign to lobby for his full pardon and release from a London jail where extradition proceedings are still ongoing. Will President Trump pardon Assange?
Even if Assange's name isn't among the current list of one hundred expected to be pardoned, it's theoretically possible Trump could do so even on the morning of January 20 just ahead of Biden being formally sworn in as president.
"Still, Trump is expected to leave the White House on January 20 and could issue pardons up until noon on Inauguration Day," according to CNN.