by Zero Hedge
4/7/21
President Joe Biden – whose son Hunter received $3.5 million by the wife of the late Moscow Mayor Yuri Luzhkov for reasons unknown – is preparing to retaliate for various Russian misdeeds, including the SolarWinds hack and election interference, according to Bloomberg.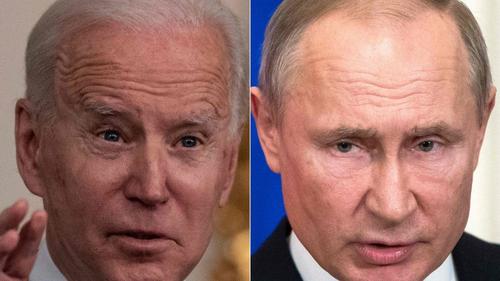 Retaliatory options may include sanctions on people close to Russian President Vladimir Putin, agencies linked to alleged election meddling, and the expulsion of Russian intelligence officers in the US who are currently under diplomatic cover, according to anonymous officials – one of whom said that the US response 'would likely comprise several elements.'
The actions will be the outcome of the review President Joe Biden ordered on his first full day in office into four areas: Interference in the U.S. election, reports of Russian bounties on U.S. soldiers in Afghanistan, the SolarWinds attack and the poisoning of Russian opposition leader Alexey Navalny.

The administration announced sanctions against Russian officials over Navalny last month but had so far held off on action in the other three areas. –Bloomberg
Last month, Biden nodded in agreement when asked if he thought Putin was a "killer," to which Putin said 'takes one to know one.'
Putin then challenged Biden to a live, televised debate to discuss geopolitical friction, which the US President promptly declined.
According to the report, beyond sanctioning individuals, the Biden administration could expel diplomats or other measures designed to establish 'effective deterrence against cyber attacks' such as the SolarWinds exploit which affected several government agencies and private corporations.