by Zero Hedge
A silly feature introduced with iOS 16.1 called "Clean Energy Charging" has upset some iPhone users as their devices will only charge when lower carbon-emission electricity on the grid is available.
Some iPhone users reported when iOS 16.1 was installed — their devices were automatically selected for Clean Energy Charging. Charging when the grid is 'green' has its disadvantages for the user experience, who might incur slower charge times.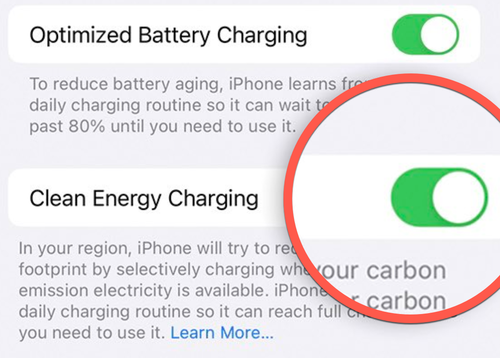 Twitter is a buzz this morning with frustrated Apple users. Some complained about 'slower iPhone charging' and encouraged others to turn off the setting. 
Read more here…