by Zero Hedge
A prominent progressive organization describes the indictment of former President Trump by a Manhattan grand jury as "embarrassing."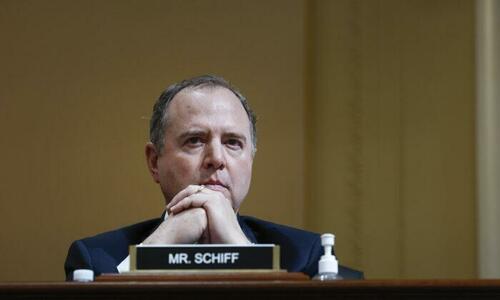 After the March 30 announcement that Trump had been indicted in his home state of New York, the Progressive Change Campaign Committee issued a statement highlighting many more reasons why the former president should have faced legal penalties.
Given the severity of the possible accusations in these ongoing cases, some liberals are concerned that Manhattan District Attorney Alvin Bragg's decision may undercut any future indictments.
"After inciting an insurrection at the U.S. Capitol, pressuring local officials to overturn the 2020 election, receiving financial kickbacks from foreign powers, and numerous other crimes during his presidency, it's embarrassing and infuriating that the first indictment against Trump is about … Stormy Daniels," Adam Green, co-founder of the Progressive Change Campaign Committee, said in a statement.
"The January 6th Select Committee and bold leaders like [Rep.] Jamie Raskin [D-Md.] did their job," he said.
"It's time for Merrick Garland and the Justice Department to do theirs."
Rep. Adam Schiff (D-Calif.), who was heavily involved in the push to impeach Trump, said during a recent TV interview that the Department of Justice (DOJ) should have brought charges against Trump.
"I've been very critical, as you know, Andrea, of the Justice Department and the pace of their investigation of the whole, multiple lines of effort by Donald Trump to overturn the election culminating in the violence of January 6th," Schiff told Andrea Mitchell on MSNBC.

"And had they, I think, pursued that with more urgency, they would have gone first, and, you know, presuming—and it's a big presumption—that they find sufficient evidence to charge the president, those would have been the most serious charges. And those should, in the logical scheme of things, be the first that you bring."

Schiff commented on the uniqueness of the situation and repeated the most common refrain among Democratic lawmakers, that no one is above the law: "The indictment of a former president is unprecedented. But so, too, is the unlawful conduct in which Trump has been engaged.
"A nation of laws must hold the rich and powerful accountable, even when they hold high office. Especially when they do. To do otherwise is not democracy," the lawmaker said on Twitter.
Some conservatives have voiced their opinion that this indictment could help seal Trump's victory in 2024. Just hours after the indictment, Real America's Voice Host David Brody took to Twitter, saying this could have a far-reaching impact on the election.
"It would be a mistake to think that the indictment of Donald Trump ONLY fired up the MAGA base. No. This will help Trump with blue collar independents and Soft D's in the Rustbelt and Heartland. These are the exact voters who propelled Trump to the presidency in key swing states. So remember this isn't just about Republicans getting fired up about this."
Read more here…