by Zero Hedge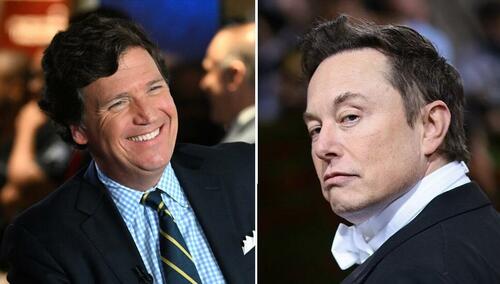 (Update: 2030ET): According to Twitter owner Elon Musk, Twitter and Carlson have not signed "a deal of any kind whatsoever," which we assume means that Tucker has found a clever way around his Fox contract which stipulated that he has to stay off the air until 2025 insofar as other networks are concerned.
"Rewards means subscriptions and advertising revenue share (still working on software needed for latter), which is a function of how many people subscribe and the advertising views associated with his content," Musk tweeted.
Yep…
* * *
As hinted at in a Sunday Axios report, former Fox News host Tucker Carlson announced on Tuesday that he's moving his show to Twitter.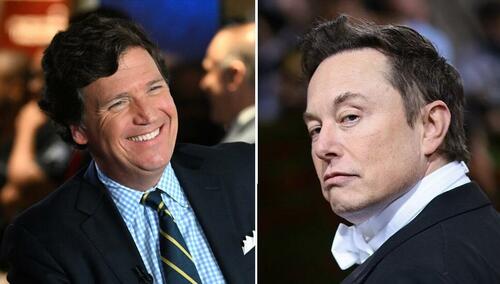 "There aren't many platforms left that allow free speech. The last big one remaining in the world is Twitter," Carlson said in a monologue – in which he took a shot at Fox, saying "If you bump up against the limits [in the news business] you will be fired for it."
"The rule of what you can't say defines everything," he said, adding "You can't have a free society if people aren't allowed to say what they think is true… There aren't many platforms left that allow free speech. The last big one… is Twitter, where we are now."
"Twitter has long served as the place where our national conversation incubates and develops," he continued, adding that other networks are "thinly disguised propaganda outlets."
"You see it on cable news, you talk about it on Twitter," said Carlson. "The result may feel like a debate, but actually the gatekeepers are still in charge. We think that's a bad system. We know exactly how it works and we're sick of it."
The Twitter move may circumvent Fox's contract with Carlson which effectively hamstrung the host from moving networks until January 2025. To work on the contract dispute, Carlson has retained high-powered Hollywood lawyer Bryan Freedman, who told Axios: "The idea that anyone is going to silence Tucker and prevent him from speaking to his audience is beyond preposterous."
Carlson's last show on Fox News aired in late April, after which the network thanked Carlson for her service. Since then, he's received offers of up to $100 million to move to various networks.