by Zero Hedge Wed, 12/02/2020 – 08:42
Authored by Zachary Stieber via The Epoch Times,
President Donald Trump late Tuesday threatened to veto defense legislation unless rules shielding technology companies from most liability lawsuits are changed.
"Section 230, which is a liability shielding gift from the U.S. to 'Big Tech' (the only companies in America that have it – corporate welfare!), is a serious threat to our National Security & Election Integrity. Our Country can never be safe & secure if we allow it to stand," Trump wrote on Twitter.

"Therefore, if the very dangerous & unfair Section 230 is not completely terminated as part of the National Defense Authorization Act (NDAA), I will be forced to unequivocally VETO the Bill when sent to the very beautiful Resolute desk. Take back America NOW. Thank you!" he added.
The NDAA is approved by Congress every year to fund the military.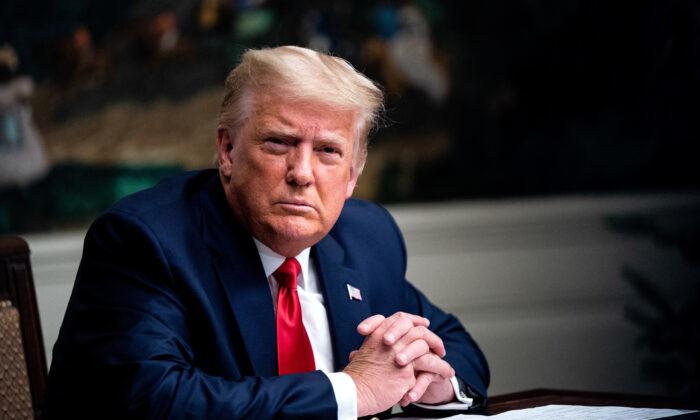 Democratic lawmakers quickly reacted to Trump's threat.
"I have written a bipartisan bill to reform Section 230 but the idea that it should be repealed, with no hearing, in the defense bill, is goofy. You will know who is serious about policy making in this space by whether or not they reflexively agree [with] Trump here," Sen. Brian Schatz (D-Hawaii) wrote on Twitter.
Senate Minority Leader Chuck Schumer (D-N.Y.) added, "Are Senate Republicans still so afraid of the whims of Donald Trump's Twitter account that they'll stand with him and hold up a pay raise for our troops?"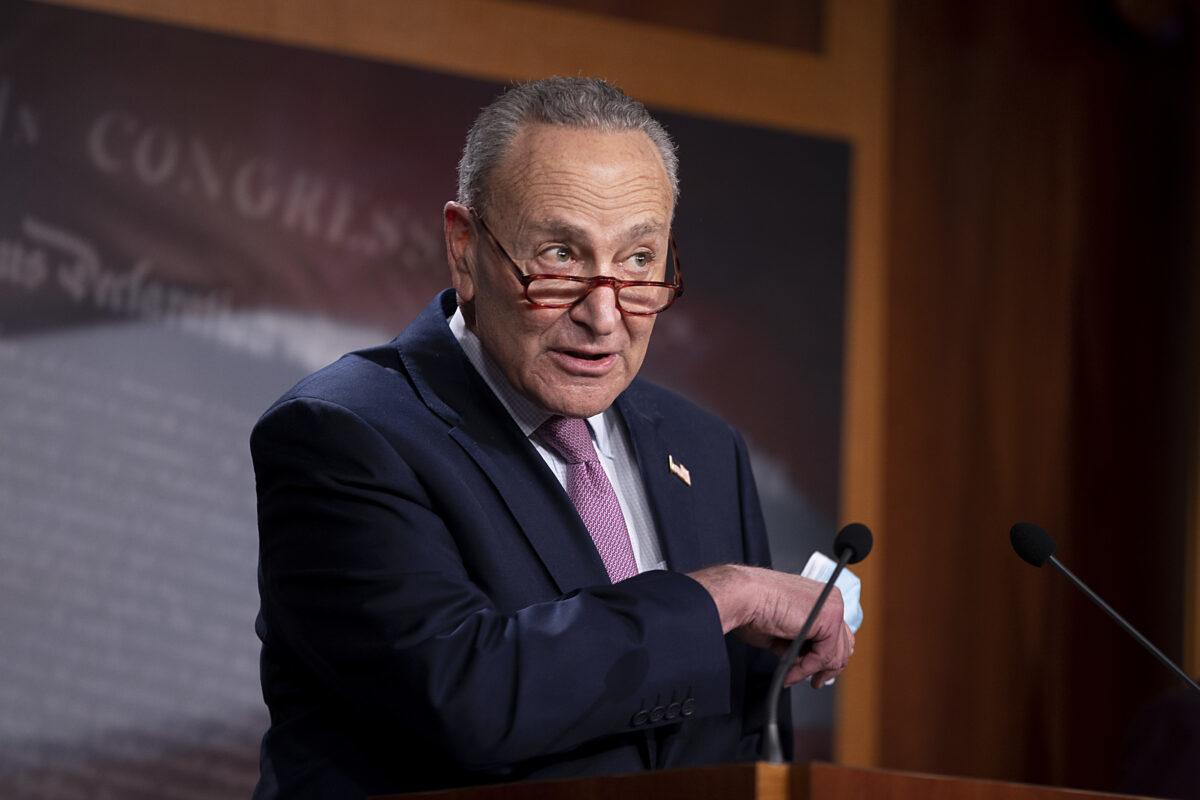 Senate Minority Leader Charles Schumer (D-N.Y.) speaks in Washington on Dec. 1, 2020. (Tasos Katopodis/Getty Images)